Year on year, the Average Australian is spending more and more money dining out. In the food and beverage industry, competition is fierce, and loyalty is low. Restauranteurs need to keep customers satisfied to retain them. Satisfying customers is increasingly challenging because customers have new expectations for their restaurant experience that restaurant owners need to keep up with.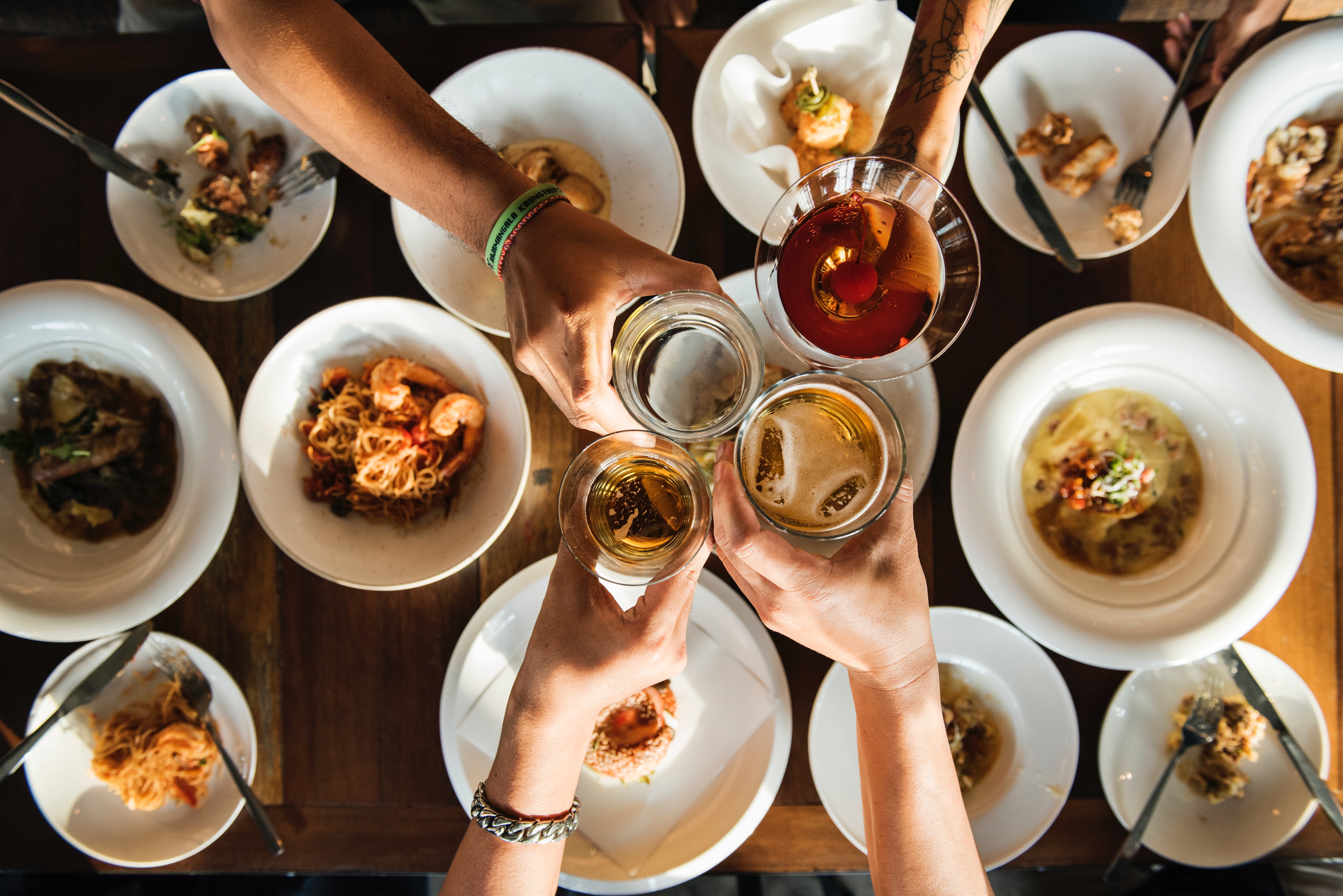 Here are 5 key factors to create satisfied & returning customers.
Convenience
Individuals want a convenient, streamlined service when it comes to dining in or ordering take away. Automated kiosks like TabSquare's SmartKiosk are gaining traction in the Australian market, due to the ease and convenience they provide customers. Kiosks that allow individuals to order and make payment, speed up service times and keep customers happy due to reduced waiting times. Aside from improved customer experience, implementing Kiosks into your restaurant or QSR can also help in boosting upsell revenue and increasing profit margins.
Wrong Orders & Food Wastage
Food wastage is a pressing issue world-wide, with approximately one third of the food produced for human consumption going to waste every year. This is the harsh reality that both restaurant owners and consumers need to think about. Eating out in the F&B world leads to widespread wastage, whether it be caused by ordering menu items that don't align with customer taste preferences or the human element of error in processing the order incorrectly.
TabSquare's comprehensive product range allows users to select from a menu that is personalised to their taste preferences. Customisations are made easy, permitting users to get exactly what they want out of their meal. Moreover, there is a significant reduction in wastage as the room for third party customer service error is eliminated. Reduction in ordering error does not only have a positive impact on the environment, it leaves customers feeling happy and satisfied when they get exactly what they are after, in a timely manner.
Feedback Avenues
Customers want to know that their feedback is acknowledged and important. Providing avenues for feedback and reviews is an important factor for customers which can help boost customer satisfaction. Many customers use external sites such as Yelp or Zomato to leave reviews as consumers feel more satisfied when they know that they are helping others make insightful decisions.
Companies such as TabSquare offer anonymous, on the table feedback modules whereby restaurant owners can ask the questions they need to help them improve their offering. This is not only good for the clients themselves, it is also great for the customers. Anonymous feedback allows customers to express any potential concerns or dissatisfaction without the awkward face to face interaction. Moreover, it eliminates the concern of leaving a review on an external site which may not be followed up by the restaurant owner. The TabSquare feedback module is designed to help both customers and owners make the most out of their dining experience.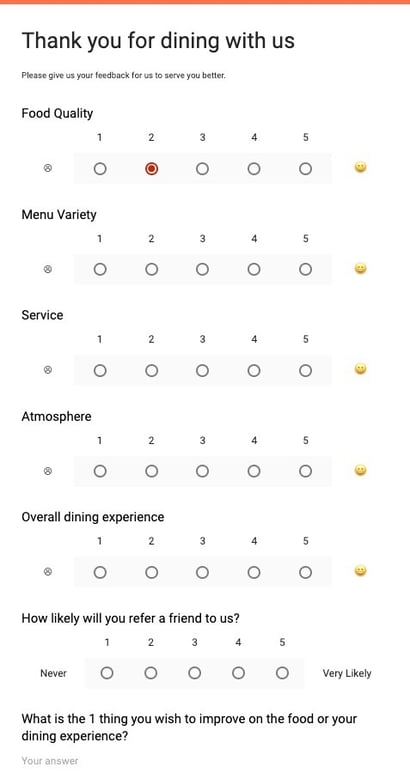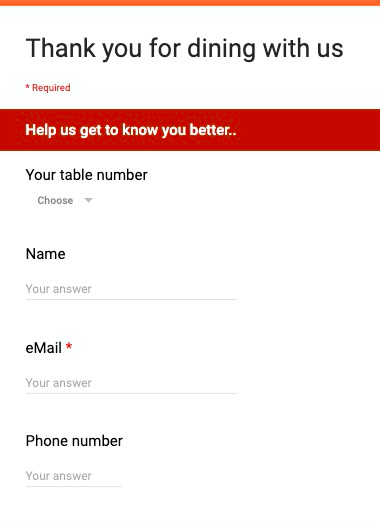 Personalisation
Recognition, attentiveness and personalisation are the smaller aspects that many restaurant owners look past when it comes to satisfying customers. Gone are the days where a good meal is enough to create loyalty. Personalisation is increasingly important to modern day customers as it creates a more memorable, positive dining experience. A study suggests that 95% of customers would be more likely to come back to a restaurant that offers them personalisation according to their unique taste preferences.
A personalised dining experience is a valuable tool for boosting customer satisfaction. It is clear that AI technology is playing a significant role in facilitating creating a personalised dining experience.TabSquare's solution offers personalised menu recommendations for individual customers, allowing them to order meals best fit to their taste pallet and upgrade their order with tailored cross selling and up selling. The process is error-free and offers diners a bespoke menu based on their taste profile, preferences and behaviours. Read more about the benefits of personalisation here.
Good Customer Service
Good customer experience is the foundation of successful restaurants. This will set you apart from your competitors and will drive loyalty with your customers. Customers expect a dining experience that they will remember, complete with genuine and helpful customer service. Finding the perfect balance between too much and too little staff attention is imperative to the customer. Customers do not want wait staff to be breathing down their back pressuring them to order or pushing them to buy more. However, they want staff to pay enough attention to them and ensure everything is running smoothly at the table and drinks are flowing.
TabSquare's SmartTab solution offers a unique opportunity for restaurant staff to divert their energy on improved customer service and user experience. Rather than spending time rushing to take table orders, staff members will be able to focus on greeting their guests and making sure they are having a positive dining experience. The overall dining experience improves as the ordering power is shifted into the user's hands. This allows them to order as much or as little as they like, without feeling embarrassed or pressured. Results indicate that on average, there is a 15% increase in average bill value when the customers have the ordering capability at their fingertips.
Give your customers the dining experience they are looking for and stay ahead of your competition. Explore the TabSquare product range today and take your first step in creating satisfied, returning customers.

Download our white paper to find out how to move your venue into the digital age.