Gone are the days where using a cash register is sufficient. In this day and age, Point of Sale (POS) systems are being used to complete transactions and payments. POS systems are in the heart of many business, especially in the labour intensive and highly fast paced Restaurant industry. In most cases, POS is used to complete various necessary tasks to run your business, including; reporting on labour, making price adjustments, tracking inventory, sales reporting and more. There are many other technology solutions for modern restaurants. What is the right technology solution for your restaurant? ....
Delivering the promise to meet each and every restaurant owner's needs in this age of rapid digitalisation, innovative companies such as Tabsquare.AI constantly rise a step and beyond the usual offerings of other POS solution providers. Companies such as TabSquare.AI are seeing how technology is evolving and are using technological advancements to provide restaurant owners with optimal results in terms of increased revenue and improved operations. Alongside this, the customer centric focus aims to improve customer experiences so they can better enjoy the time they spend while eating out. TabSquare.AI's specialty is not POS. Rather, the artificial intelligence (AI) component and rich data provided. The data is presented in a way that is easy to understand and action. Enabling restaurant owners to reap the benefits of repeat customers and higher overall revenue.
Some of the solutions in the food and beverage (F&B) space include; self-ordering kiosks, tablets and QR Code ordering. One step above this is offering AI-powered suggestions. This provides each customer a personalised experience - A specialty at the heart of TabSquare.AI's solution.
If you need some help on how to how to choose the right provider, our latest ebook will be of great assistance! It includes a free comparison checklist that will help you compare against providers and understand which features you should be looking at!
If you would like to discuss how the TabSquare.AI solution can help you achieve your goals, click here to organise a solution demonstration.
In case you were wondering, TabSquare.AI's solution doesn't include a POS. Not to worry, this is not our main focus! We leave the POS solutions up to the experts that specialise in this field and we integrate with many key POS providers to enable a seamless solution that will help reach your unique needs. We sit above and on top of the POS, offering unique additional benefits. Some of the benefits in using TabSquare.AI's solution in your restaurant include the ability to reduce costs from minimised food wastage and reducing labour overhead where needed. Moreover, allowing restauranteurs to lift average bill values and generate higher sales revenue.
TabSquare.AI's solution is focused on enhancing customer dining experiences and increasing profitability for restaurant owners. Here at TabSquare.AI, we believe that dining out is about good food and great conversation - We take care of the rest!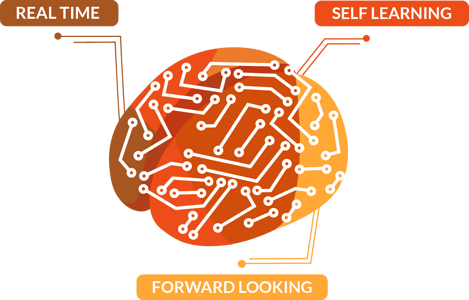 Personalised Dining For Every Guest
Analyses over 60 factors in terms of taste preferences to understand what diners' like. This cutomises their entire dining experience, making it more convenient and satisfying.
Contextual & Intelligent Selling
Recommends dish and beverage pairings based on diners' preferences and item relationships for more effective selling that increases revenue.
Specifically targets each diner based on their behaviour and preferences to generate unique promotions.
Forecasts Future Performance
Uses past performance indicators to predict future performance and enables timely preventive actions to improve restaurant's performance.
We ensure customers have great experiences by continually developing our AI offering. This provides each and every customer with a completely personalised experience, making every customer feel valued. AI is at the forefront of our solution and we strive to become the leaders in this space. Moreover, our team of UX/UI designers have created the solutions to ensure that your customers are using a user-friendly and easy to follow flow. Not only will your customers see the benefits, it is even more valuable for the restaurant owner. Some of the benefits restaurant owners can enjoy include; streamlined operations, increase in average bill value by up to 20%, increase in overall sales revenue by 15%, reduction in labour costs, reduction in wastage and faster table turns. Not to mention, our staff are experts in the tech field and can help you learn and understand the rich data you will receive, this will keep you earning more!
Whether you operate a quick service restaurant, café, restaurant, bar, pub, hotel or any venue serving up food and drinks, we would love to talk to you about how TabSquare.AI can help you achieve your unique objectives.
Let us help you reach your objectives today!
Want to learn more? Check out our case study and white paper where we dive into more detail. And, if you have any questions contact us here.