This is the last part in our 'Boosting sales revenue with your menu' mini-series.
To re-cap, you should already know about the role that menu layout, pricing and descriptions and persuasive selling and promotions play in boosting your sales revenue.
To conclude the series, we will be detailing the role that menu aesthetics and visuals play in improving sales through your menu.
Mini-series inclusions;

How the layout of your menu can help lift sales revenue


How pricing & descriptions increase sales revenue


How persuasive selling and promotions on your menu boost sales revenue


The role menu aesthetics and visuals play in improving sales revenue
A good menu design is crucial for every restaurant. Great tasting dishes and a nice venue alone are nothing without a great menu. The aesthetic of your menu should express your brands overall personality whilst keeping your customers experience top of mind. It is important to follow your brand guidelines when creating your menu, as you want to leave an impression that stays with the customer far after they leave your venue.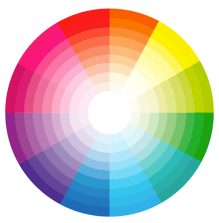 Brand identity is imperative, especially when it comes to the colours you are using. You must ensure that the colour is easy enough for your customers to read. For example, a yellow colour pallet may not be ideal for the text itself, as it is not a colour that is easy to read. Similarly, if your colour pallet is navy and black, you will need to mix in a light colour for the text so your customers can differentiate the background and text. If the colours you are using are hard to read, your customers may not enjoy searching through your menu and finding something new. If they stick only to what they know, their meal may become boring over time, which may result in them dining in at your competitor's venue.

As your menu is your greatest brand ambassador, you need to spend some time to choose the right font. Fonts have various psychological effects that can influence a customer's purchase decision. Psychological studies imply that when the menu font is hard to read, pronounce or is in a complex font, the meal itself may be perceived as fancier, with high preparation time or may include complicated ingredients. However, the limitations here are if the font or naming is too complex to understand, your customer may choose something else that they know, which may be a less profitable item.
Your customer demographic also plays a large part in choosing the font and size of your menu text. If your demographic is older, a large typeface will work best. However, if you are creating a kid's menu, you may consider more fun fonts with multiple colours. On the other hand, if you are catering to a high-profile audience in a fine-dining venue, you should look into minimal fonts and sleek designs. The most important part in choosing your fonts and colours is to keep it consistent throughout the menu. This will provide a positive user experience for your customers.
Images are also an important consideration as they allow you to tap into your customers sense of sight. Written persuasion alone is helpful; however, it is a bonus if you have visual cues in amongst the aroma within the venue and your mouth-watering menu item descriptions.
How many images do you need?
For a paper-based menu, adding various images can be hard. This is because it is not ideal to have a novel sized menu, which can become quite easy when adding in lots of images that take up significant space. However, on a digital menu, adding lots of images is easy and is in fact extremely important for the user experience. Including images has proven to help boost sales as people 'eat with their eyes'. When good images are included, adoption rates increase as they give customers the ability to use another sense. This can stimulate their hunger by showing them exactly what they will receive. The images don't cause any problems with the user experience when implemented on digital menus provided by companies such as TabSquare AI. This is because long scrolls down the menu are avoided, due to consumer data led menu engineering functionalities, providing each and every user with an optimal order experience.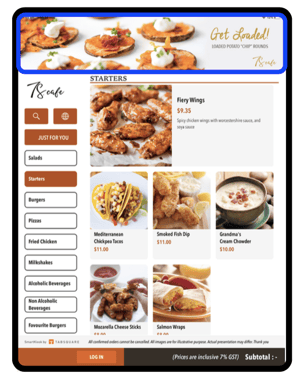 TabSquare AI's digital menu even allows restaurant owners create intro pages which are used as digital advertising boards. These rotating intro pages are the perfect way to promote items and specials within your menu, in line with your marketing campaigns and sales targets. Moreover, it is easy to add promotional banners within the menu. These banners draw your customers attention and place their focus on those items you want to sell. When done in a smart way – off the back of your restaurants consumer data, the sales results are significant.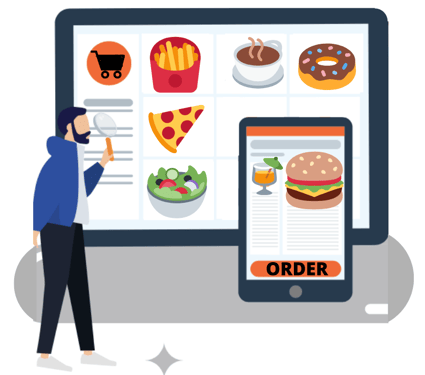 Companies such as TabSquare AI help restaurant owners build their digital menu with the right fonts and colours to follow their brand guidelines. Each and every menu is different, reflecting the personality of each brand to allow customers to recognise and remember the particular restaurant. All of the digital menus are built with the customer at the forefront. With a heavy focus on user experience, the imagery, fonts and colours that are used are run past the TabSquare AI team, who are all well-equipped in configuring the menu to achieve optimal results. The team ensures the aesthetic is on brand and in line with optimum sales configurations. This ensures you will receive the results that you need, and your customers will order from a menu that they will love.
TabSquare AI are leading the digital menu revolution with their AI-powered menus. With the ability to engineer menus and configure them based on consumer data, it is easy to turn your menu into the money-making gold mine that it should be. The team will be able to optimise your menu in every way; whether through menu item positioning, pricing and descriptions, promotions and upsells or aesthetics, the TabSquare AI team has you covered!
If you want to boost revenue with your menu, contact us today for a free consultation! To learn more, you can check out our case study on how our AI-powered digital menu boosts restaurant profitability or learn everything about digital menus here.
Want to learn more about our solution & what we can do for your restaurant?
Pop in your details below and we will be in touch with you!