Loyal customers don't come easy. They take a long time to gain however, can be lost instantly. Customers will continually go back to a restaurant as long as their experience is great. Whether it be that one tasty dish that always hits the spot, the friendly and helpful service or the expertise of the bar staff making stellar drinks.
However, loyalty lays thin in the food and beverage industry. With widespread competition, a less-than-positive experience will more than likely lead to your customers knocking at your competitor's door instead. Let's dive in and explore why loyal, repeat customers are so important.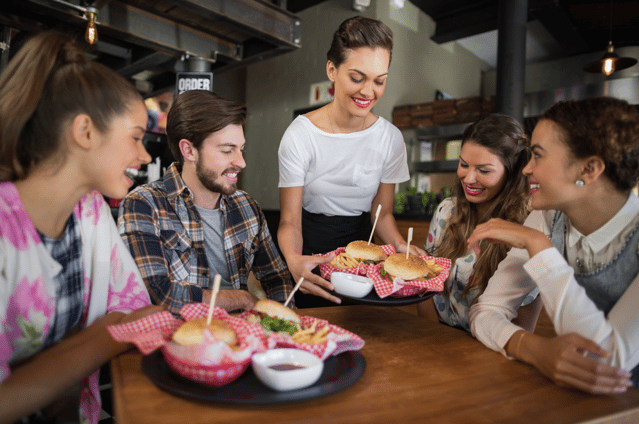 Loyal Customers Tell Their Friends And Family - Brand Ambassadors

Customers often choose to dine at particular restaurants due to positive word-of-mouth (WOM) from others who have had great experiences.When someone loves your restaurant, rest assured they will be suggesting it to their friends and family to try out. This type of WOM marketing is a key growth facilitator. When choosing where to dine, people more than likely take to the internet, reviewing social media feeds to see photos and read restaurant reviews. However, offline WOM marketing is proven to be more credible and can lead to higher purchase intent, or in this instance, higher chances of going to one restaurant over the other.
It Is Easier To Upsell To Repeat Customers - Power of Brand Equity
Repeat customers are generally easier to upsell to. They are typically well-versed with the menu offering and have managed expectations of the restaurant's execution of flavour profile. This means they would be more prepared and inclined to try new things rather than a new customer who would stick to something they feel is a safe option. Furthermore, repeat visitation builds trust, making customers more willing to take suggestions. When a relationship is formed between service staff and customers, it is generally easier for the staff to make suggestions based on their understanding of taste preferences of the customer. However, this can be difficult during peak periods of service, where the ability of accurately making a recommendation to cater to the varying levels of personalisation often drops.
TabSquare takes relationship-built upselling to the next level. As the digital menu solution is tagged in the content management system, the menu picks up on particular meal characteristics, including; spice, sweetness, dairy, vegetarian to name a few. What this means for customers is that they will receive meal pairings, upsells and promotions tailored to their individual preferences with the highest possible level of acceptance. This does not only benefit the customer, it provides substantial benefits to the restaurant owner, as these upsells can be selected based on high-profit margins or even pushing items that need to be sold within a particular time frame.
Loyal Customers Provide Valuable Feedback - Doubling Growth of Brand Equity
Feedback is imperative in a restaurant as it allows for improvements which can, in turn, drive revenue. Loyal customers can provide insights a first-time customer may not be able to. This includes praise and criticism particularly relating to performance and consistency.
Returning customers build relationships with you, and within these relationships, like all relationships, there is a level of truth and trust, providing restaurant owners with valuable insights. This feedback is particularly important to understand what your customers expect, which will help in terms of scaling.
Sometimes, feedback isn't too easily obtained, especially when relationships aren't already formed. TabSquare allows anonymous, on-device feedback that avoids the sometimes-awkward human interaction. These honest opinions and feedback help restaurant owners improve their service, as it is unbiased.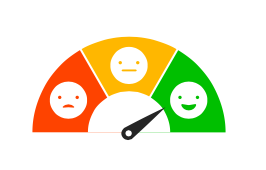 What Does This Mean For Restaurant Owners?

Good food, consistent good service and feedback, all help drive positive WOM and in turn, bring new customers to the venue, which in time, become your loyal customer base. TabSquare provides restaurants with a new type of experience for their customers to try out and talk about. TabSquare provides AI driven, digital menus that are tailored to each unique customer. What is cooler than having a restaurant's menu automatically pair or suggest your favourite cocktail or which glass of wine you should drink with your favourite choice of steak? This experience is something that drives existing customers to encourage their friends and family to visit your restaurant.
The personalised experience that TabSquare offers customers, helps restaurant owners create a loyal customer base. This is due to the unique customisations available, and targeted promotions that keep them coming back. You can read more about how to build loyalty and create satisfied and returning customers here. Otherwise if you want to learn more about how we can help, you can contact us for a demo or check out our white paper to learn more about the solution.